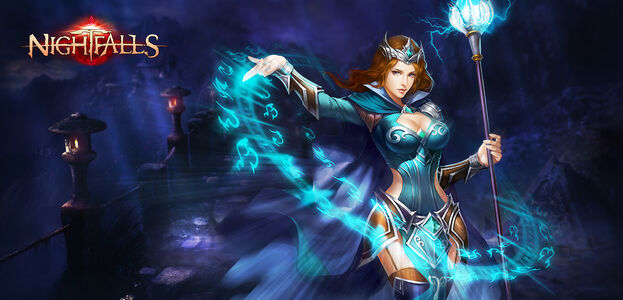 Welcome to the Nightfalls Wiki
Edit
This wiki is based on a new medieval themed RPG Nightfalls . You will know most information about Nightfalls in this Wiki.
Most of the pages are in the works.
Anyone is allowed to help out in this wiki! All contributors are welcomed.
Introduction of Nightfalls
Edit
Nightfalls is a new medieval themed RPG from 37Games. Nightfalls perfectly blends the elements of strategy and role playing games into one epic quest to banish evil from the face of the Earth. Players can customize their battle formations and recruit various mercenaries along their journey. Submerge yourself into PVE with a story of unparalleled depth -- or team up with your friends to vanquish your foes in PVP battlefields.
Play Nightfalls on Facebook : https://www.facebook.com/Nightfalls.37Games
Ad blocker interference detected!
Wikia is a free-to-use site that makes money from advertising. We have a modified experience for viewers using ad blockers

Wikia is not accessible if you've made further modifications. Remove the custom ad blocker rule(s) and the page will load as expected.